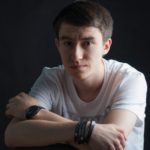 All young people in the UK should have access to school counsellors to tackle an "epidemic" in self-harm, the government has been been told. Baroness Walmsley said the problem was worse among young women and girls.
But instead of hiring more counsellors, who could offer free and non-judgemental support, schools were having to sack them to save money.
Baroness Walmsley said: "School counsellors can be a very valuable resource in helping to tackle this terrible epidemic of emotional distress amongst young people, because they are non-stigmatising and easily accessible."
She highlighted research that showed a 68% increase in young girls being treated in hospital for self-harm injuries. The Liberal Democrat peer called for the government to guarantee a counsellor for every state secondary school by 2022.
In February 2016 the Department for Education published "Counselling in Schools: A Blueprint for the future" which provides more information about the role of Counsellors in education.